What is Ykode?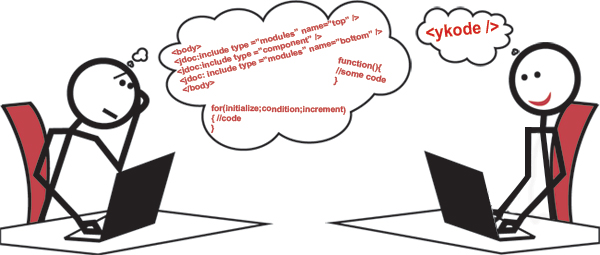 It is a Cloud Based web-development platform. Developer can now make their Web-Apps, Portal without worrying about server side scripting. It saves at least 30% of development time and over 50% of maintenance time.
Following are live projects which were built using Ykode:
http://www.prepaidmall.com
http://smszone.in
http://webcafe3.com
http://doctor-appointment.com
http://imazh.in
http://nats.firstflight.net
Is it a CMS?
Ykode is not a CMS, it is similar to using an IDE (Integrated Development Environment) on cloud. In Ykode developers don't write any server side scripts.
How difficult it is to use Ykode?
For Beginers - 1 Hour to build first dummy project
For Developers - 12 Hours to build first commercial project
For Team Leaders - 6 Hours to understand and leverage benefits of Ykode
For Designers - 2 Hours to build static portal, 12 Hours to build dynamic form driven portal
Key Features
Development process is truly modular; Designers, Coders and DBA can now work independently without depending for each other.
No Code Compilation or deployment hassles, code compilation and maintenance happen in real-time.
Multiple teams can work simultaneously on same project from different geographical locations. Code is automatically integrated and revision history is maintained.
Zero Server Side Coding, designers can now handle forms.
Code testing is needed only for client scripting.
Development time reduces by minimum 30%, maintenance time is reduced by minimum 50%.
Application Architecture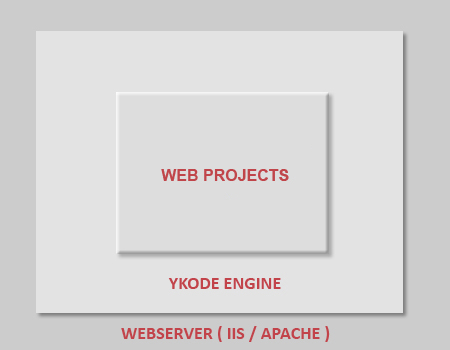 Architecture